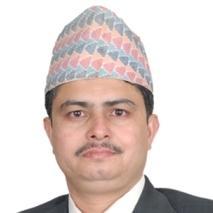 Dr. Suneel is from a Vedic Brahmin family, born and raised in the Vedic tradition. He has been providing astrological consultations to clients since 1994 and publishes a monthly magazine called Jyotirbigyan Manch. He has his own astrology radio program and was appeared on the BBC in February of 2013. He has also served as an astrological consultant in the five star hotels of Kathmandu.
Dr. Suneel believes that what sets Vedic astrology apart from other types of astrology is its long, time-honored tradition. Far beyond the scope of other divination methods, it is a practical science that was first referenced in ancient Vedic manuscripts. It is the most ancient astrology on the planet and allows for the finest points in predictive methods. Vedic astrology offers a much wider scope than other methods, as it is based on nine planets and studies the influence that these celestial bodies have upon the people of Earth.
Dr. Suneel is never fatalistic in his readings. He merely warn about possibilities and suggest positive ways to avoid problems by making appropriate life changes. Many issues can be avoided with adequate knowledge and preparation. The ongoing guidance of one of Dr. Suneel can be indispensable and help contribute to a happier, more successful life.
Dr. Suneel is a highly experienced Astrologer and have provided astrological consultation services to thousands of people worldwide. He has done Master in Astrology (M.A) from Viswa Jyotish Vidyapith and Bachelor's Degree in Alternative Medicine (B.A.S.M) from Indian Board of Alternative Medicines. Dr. Suneel has always had an interest in palmistry right from his childhood and is quite adept at Astrology too.
Dr. Suneel alone assists up to 100 people per day to solve their issues through his radio program, via the internet and personally at his office.  Dr. Suneel is a man of simple living and high thinking. Dr. Suneel's friendly approach towards his clients is well-appreciated with the result the clients are at ease while asking personal questions. Dr.Suneel's honest answers and combination of Astrology, Palmistry, Numerology along with the study of the face brings out the best for the person in question.
With the astrologernepal.com, Now more people than ever can have access to the many life-enhancing benefits Vedic astrology. Dr. Suneel's suggested remedies for overcoming the setbacks and obstacles in life have helped many of his clients to achieve positive results. He believes, astrology, palmistry, Numerology, Vastu Shastra, Gemology & Relevant astrological remedies will definitely help in becoming most successful person. Dr. Suneel Knows the Required remedies pertaining to those holy sciences with a scientific approach.